ENTRY TO TECH PROGRAMS
CAVERN
🔦 Course Highlights:
Safety protocols for cavern diving.
Proper equipment setup and usage.
Navigation techniques in confined spaces.
Understanding the unique challenges and wonders of cavern diving.
📚 Instructor Expertise: Learn from a 30-year veteran cave diver and renowned author. Unlock the secrets of underwater caverns with their expert guidance.
🕒 Duration: This 2.5-day course teaches you the skills and situational awareness needed for safe cavern diving.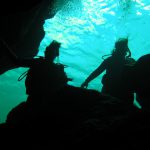 🏊 Best Buoyancy Control: Cavern courses are renowned for offering the best buoyancy control training. Master this essential skill for an unparalleled diving experience.
Also Good for Limited Penetration Wreck: The skills learned in this class will make you a safer wreck diver – especially if you are prone to break the rules and head inside.
🛅 Prerequisite: Open Water Diver certification and 25 logged dives required.
💰 Invest in Your Adventure: The cost is just $400 for this extraordinary opportunity.
ADV EAN AND DECO PROCEDURES
🌊 Unlock the Depths with the Ultimate Entry to Technical Diving Combo! 🌊
🔥 Presenting a Rare Opportunity: Join our TDI Advanced Nitrox and Decompression Procedures class combo, where you'll receive elite technical diving training from a 30-year instructor and former Technical Training Director for ITI and SSI Tech XR. Dive deep into the world of technical diving with an expert who has authored multiple tech diving textbooks!
🌟 Course Highlights 🌟
💎 Instructor's Legacy: Learn from a true legend in the world of technical diving. Benefit from the wisdom and experience of an industry leader.
🌊 Gas Fills and Equipment Options: We offer top-tier knowledge and guidance. You have the flexibility to rent or purchase the necessary equipment and arrange your gas fills. Customize your setup to your preference.
🕒 Duration: Over three intense, knowledge-packed days, you'll master advanced nitrox and decompression procedures.
🚀 Course Curriculum: Our comprehensive program includes:
Advanced Nitrox principles and gas management.
Decompression theory and planning.
Rigging and diving with 2 gases.
Managing oxygen exposures.
Decompression diving with stops.
Real-world dive scenarios and problem-solving.
Mastery of advanced diving techniques.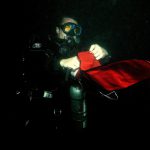 💰 Invest in Your Technical Diving Future: All this expertise and training is available at an incredible value of $650.00, making it accessible for divers who want to take their skills to the next level.
📆 Secure Your Spot Now! Don't miss your chance to train with a true industry luminary. Contact us today at mike@seaduction.com to reserve your spot and embark on your journey into the world of technical diving.
🌊 Experience the Depths Like Never Before: Dive deeper, explore further, and become a certified technical diver. Join our exclusive class combo and be prepared for the ultimate underwater adventure! 🌊